About
(Photo credit: Amber Layne, May 2020)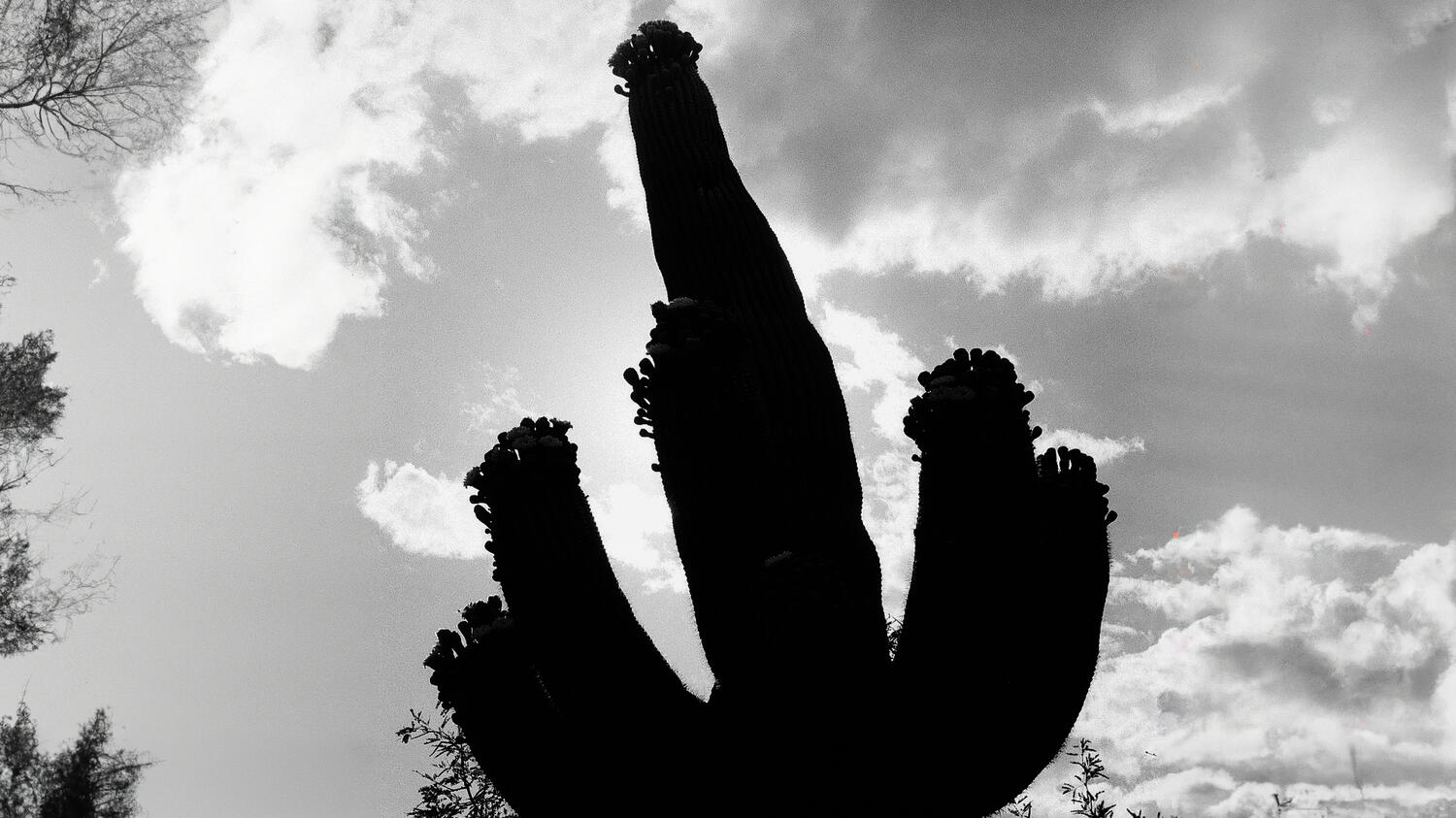 Taylor R. Genovese (b. 1986 Tucson, AZ) is an anthropologist and Ph.D. Candidate in the Human and Social Dimensions of Science and Technology program at Arizona State University. His Ph.D. is supervised by Gaymon Bennett (Chair) and Alexander Aviña. He had the great honor of being one of David Graeber's students until his unexpected passing in 2020.

He is currently a Research Associate in the Collaboratory on Religion, Science and Technology at the Center for the Study of Religion and Conflict. He is also adjunct faculty in the Department of Anthropology at Chandler-Gilbert Community College.

Genovese is a co-founder and contributor for Footnotes, an anthropology group blog for the multimodal, anticolonial, and iconoclastic. He is also a research fellow with The Center for Communist Studies and on the Editorial Board for Peace, Land, and Bread.

He is a proud member and organizer with United Campus Workers of Arizona (CWA Local 7065).

Genovese worked as a filmmaker and an accomplished stage actor prior to attending university as a non-traditionally aged student. He has attended each of Arizona's major universities (University of Arizona for his B.A., Northern Arizona University for his M.A., and now Arizona State University for his Ph.D.) and is still unsure of whether or not that is a good thing.

In addition to his academic interests, he is an avid (if sometimes inconsistent) cinephile, participates in Spanish Civil War living history, and watches dust accumulate on his vinyl record collection.
Research
I am an eclectic multimodal anthropologist who tends to work simultaneously on a variety of different projects in a diversity of artistic and academic modes. I have been a filmmaker and photographer for over 15 years, working on projects ranging from small independent short films to internationally distributed television programs. Currently, I use digital video, photography, social media, art, and sound as methods and sites of inquiry for anthropological research. Below you will find précis of my current projects.
My dissertation research examines the historical and empirical linkages between the legacy of Russian Cosmism—a politico-theology that emerged in the 1880s advocating a universal human program for overcoming death and resurrecting one's ancestors—and the constructed secularity of Silicon Valley technologists. In particular, I'm investigating the continuities between these two trans-temporal communities, as well as what seems to be equally striking disjunctions between their ethos and political economies—predominantly in the ways they engage with technology, immortality, radical politics, and eschatological utopias. Ultimately, I'm interested in investigating how seemingly shared ontological and technological goals can become the apparent basis for a profound transmutation of political theologies.

Relatedly, I wish to understand the politico-moral motivations behind the rhizomatic project(s) of secularization, particularly at broadly conceived hubs of historical and contemporary Cosmism—namely Silicon Valley and Moscow.

This research is supported, in part, by the Center for the Study of Religion and Conflict and the Templeton Religion Trust.

Related Publications
"How the egalitarian dreams that fueled the quest for 'young blood' treatments got perverted." The Washington Post.

"'Death is a Disease': Cryopreservation, Neoliberalism, and Temporal Commodification in the U.S." Technology in Society 54: 52–56. (PDF)
In this project, I am conducting a multimodal and anthropological investigation of the Sonoran Desert—and the ongoing project of a border wall between the U.S. and Mexico—in order to dissect how artifacts and environments are able to take on discrete politico-affective forms.

In particular, I'm looking at the wall as a spectacle of modern placemaking—a project that literally carves through mountains, trees, cacti, and sacred springs in order to make a concept which is constructed and invisible into something tangible and perceptible. In this way, I believe that the wall is a utopian project—albeit a maleficent one.

Furthermore, I am interested in exploring the political, economic, and ontological changes that take place within borderland "sister cities"—communities that straddle the U.S./Mexico border and depend upon the fluid movement of people and material across international boundaries. I am examining how people, cities, and landscapes adapt, alter, and re-configure in response to the contradiction of necessitated free movement and the enormous physical wall that is meant to halt it.
Across all of my projects, I am investigating the multifaceted ways in which the "more-than-human" presses against our material and lived realities. For this particular project, I'm exploring the political and spiritual differences between consecrated and unconsecrated ground. I'm interested in why consecrated ground becomes so important for a variety of religious traditions—particularly if the soul is believed to no longer be tethered to a physical place.

As such, a major part of my project is negotiating how to perform work on myself in ways that open up critical apparatuses for studying the "more-than-human" through the categories of my interlocutors, thereby allowing me to better investigate unseen worlds.

In short, I am conducting an auto-ethnographic experiment in an attempt to radically transform my own worldview—which has been disciplined in particular Western, secular onto-epistemological modes—so that I might have the ability to recognize the ontological and moral realities of my interlocutors; realities such as good/evil, spirits/ghosts, possessions/the demonic, agentive cosmic energy, etc. and so that I might be illumined to the ways in which these veiled forces experience, and are experienced by, communities around the planet.
Since 2018 I have been conducting multimodal ethnographic research on the interconnections between collective memory, performance, narrativity, and social action while embedding with a living history/reenactment group portraying the Abraham Lincoln Battalion—the predominantly American volunteer fighting force attached to the International Brigades that fought for Republican Spain against Francisco Franco during the Spanish Civil War of 1936–39.

This project explores how the distributed memories of the Spanish Civil War are re-enacted and performed in southern California as well as the ways in which these events might expand historiography beyond the realm of the elite, educated, rational (white, male) subject. Additionally, I am interested in how these events act as reverent rituals that perform a continuity of distributed, trans-historical solidarity in order to evoke and honor the memory of fictive kin political ancestors.

Related Publications
"Going Gonzo: Toward a Performative Practice in Multimodal Ethnography." entanglements 2 (1): 97–110. (PDF)
Curriculum Vitæ
Ph.D. Human and Social Dimensions of Science and Technology, Arizona State University
—Dissertation: Dark Cosmism: An Ethnographic Genealogy of Russo-Soviet and American Techno-utopianism
—Committee: Gaymon Bennett (Chair), Alexander Aviña, and David Graeber (2019–2020)
—Fields: Political Anthropology; Science, Religion, & Critical Secular Studies; Multimodal Ethnography
B.A. Anthropology (magna cum laude and with Honors; minor: Classics), University of Arizona
Publications
Peer-Reviewed Journal Articles
Presentations
Refereed Conference Papers
"'You're breaking my immersion!' Dispatches from a simulated warzone." Distribute 2020. Biennial Conference of the Society for Cultural Anthropology and the Society for Visual Anthropology. 8 May.
"In the Shadow of Despots: Extremism, Zealotry, and Abolitionist Anthropology." 117th American Anthropological Association Annual Meeting. 15 November. San Jose, CA.
"Fear and Loathing in Truth or Consequences: Neoliberalism, Colonialism and the Lineage of the Frontier at Spaceport America." 116th American Anthropological Association Annual Meeting. 30 November. Washington, D.C.
"Cosmic Colonialism: Imperial Imaginaries at Spaceport America." Society for Applied Anthropology Annual Conference. 28 March. Santa Fe, NM.
"Radical Imaginaries of Outer Space: Resisting Extra-Planetary Neoliberalism and Cosmic Primitive Accumulation." 115th American Anthropological Association Annual Meeting. 20 November. Minneapolis, MN.
"Decolonizing Archival Methodology: Combating Hegemony & Moving Towards a Collaborative Archival Environment." 114th American Anthropological Association Annual Meeting. 19 November. Denver, CO.
"Comparisons in Film Production between Commercial Endeavors and Applied Visual Ethnography." Society for Applied Anthropology Annual Conference. 18 March. Albuquerque, NM.
Panels Organized / Chaired
Co-Organizer & Co-Chair (with Courtney Cecale). "Ethnographies of the Extreme." 117th American Anthropological Association Annual Meeting. 15 November. San Jose, CA.
Chair. "'Realists' of a Larger Reality: Anthropological Intersections with Science Fiction." 116th American Anthropological Association Annual Meeting. 2 December. Washington, D.C.
"Disrupting Power: Between and Beyond Hierarchy and Egalitarianism in the Community." 118th American Anthropological Association Annual Meeting roundtable. 22 November. Vancouver, B.C.
Workshop Presenter. "#AnthroTwitter: Using Social Media in Research, Networking, and Public Communication Workshop." 118th American Anthropological Association Annual Meeting. 21 November. Vancouver, B.C.
"Destabilizing Power and Asserting Praxis in Post-HAU Anthropology." 117th American Anthropological Association Annual Meeting late-breaking roundtable. 17 November. San Jose, CA.
"Learning from Mars: A roundtable discussion on (de)-colonization, the 'turn-key' project and planning futures." 10th Annual SCARP Symposium. 16 March. University of British Columbia. Vancouver, BC.
Grants & Awards
(selected)
Friends of the Center Research Award, Center for the Study of Religion and Conflict
Photo Contest Winner, Utopian Ruins, American Anthropological Association
Arizona State University Charter Award, School for the Future of Innovation in Society
Ray Madden Research Award, Department of Anthropology, Northern Arizona University
Robert C. Euler Graduate Scholarship in Anthropology, Northern Arizona University
Teaching
* = Face-to-face instruction
†= Online/hybrid instruction
As Sole Instructor of Record
ASB 214: Magic, Witchcraft, and Healing: An Introduction to Comparative Religion (Fall 2019*, Spring 2020*, Fall 2020†, Spring 2021†) [Syllabus]
As Teaching Assistant
FIS 305: Ways of Knowing (Spring 2020*)
FIS 194: Future of Oceans (Fall 2019*)
HON/REL 394: Religion, Science, & Citizenship (Spring 2019*)
ANT 102: Exploring Cultures (Fall 2015*, Fall 2016*, Spring 2017*)
ANT 301: Peoples of the World (Spring 2016*)
AFAS 371: Hip Hop Cinema (Fall 2014†, Spring 2015†)
As Invited/Guest Lecturer
"Multimodal Anthropology, Gonzo Ethnography, and Anthropology as Craft." Department of Anthropology, Washington University in St. Louis. December 10, 2020. St. Louis, MO.
"Anarchism, Anthropology, and Taboo." Department of Social Sciences, Arizona Western College. November 13, 2020. Yuma, AZ.
"Poyekhali! A Brief Primer on the Soviet Space Program." Department of Visual Arts, University of California, San Diego. January 21, 2020. San Diego, CA.
Contact